E3 creates a special pocket in the gaming zeitgeist. Major titles are announced, some of which are sequels or continuations in beloved series, and then leaves us with a usually quiet summer with few new releases. This relative downtime for gamers is the perfect time to dip into your backlog and re-familiarize yourself with a franchise you may have started years ago or hop into a series now before the next big entry hits in the coming next months. Here are some games you should play this summer, based on announcements from E3 2017:
Ori and the Blind Forest
A beautiful and melancholy Metroidvania from developer Moon Studios was published by Microsoft back in 2015 received critic claim and apparently did well enough commercially to warrant a sequel. Players focused on platforming and puzzle solving while finding resources to upgrade player character Ori.
While it is unclear how much narrative overlap their will between the Blind Forest and sequel Will of the Wisps, Blind Forest is a stellar title on its own accord. Ori and the Blind Forest is available on Xbox and Steam. Will of the Wisps currently has no announced release date.
Wolfenstein: The New Order
One of Bethesda's big titles from their conference, Wolfenstein II: The New Colossus, is a direct sequel to 2014's Wolfenstein: The New Order, a reboot to the Wolfenstein franchise. Despite a slow start, The New Order features smooth gun play and a unique and expertly crafted world based off of an alternate timeline regarding the events of World War II where the Nazis not only won the war, but took control of the world because of their advanced technology.
The New Order takes place across Europe while The New Colossus continues the fight in America. The New Order can be played on current gen and last gen PlayStations and Xboxes and PC. The New Colossus releases on current generation consoles on October 27, 2017.
The Evil Within
Bethesda's second major title from their conference this year was The Evil Within 2, which appears to be a direct continuation of main protagonist Sebastian Castellanos' narrative. If you are looking to be spooked this summer, The Evil Within is most definitely for you. With a third person perspective,
The Evil Within is reminiscent of classic Resident Evil games, which was refreshing back in 2014 when Resident Evil was still having an identity crisis before the release of 7. The Evil Within can be played on all major current and last gen consoles. The Evil Within 2, dropping on the spooky date of Friday, October 13, can be played on PS4, Xbox One, and PC.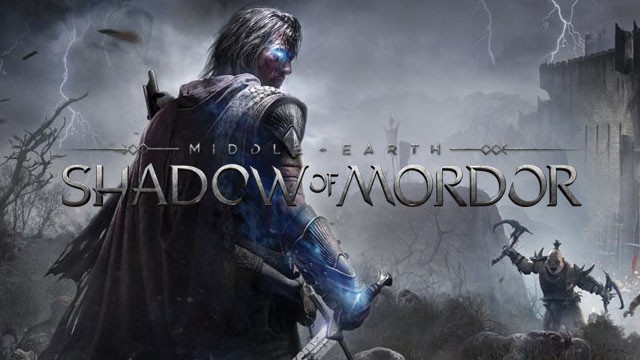 Middle Earth: Shadow of Mordor
Middle Earth: Shadow of Mordor was a game that was much better than anyone expected it to be. Shadow of Mordor has combat famous from games like Assassins Creed and the Batman Arkham series and a beautiful realization of Mordor filled with Lord of the Rings lore. What really sets the title apart though, was the nemesis system, which made every victory and defeat have more of an impact in the greater game world, resulting in a more organic world.
The sequel, sub-titled Shadow of War, boasts a deeper utilization of the famous nemesis system. Shadow of Mordor can be played on most current and last gen consoles, but is only $4.00 on Steam thanks to the Steam Summer Sale. Four dollars for an open-world game as large as Shadow of Mordor is bonkers, so grab it while you can. Shadow of War is scheduled to release worldwide on October 10.
Beyond Good and Evil
Ubisoft's major megaton announcement this year was the confirmation that Beyond Good & Evil 2 is finally happening. The sequel feels like it is still very early in development, likely in the pre-production stages, which gives you plenty of time to go back and play the original.
A gem from the Gamecube/Playstation 2/Xbox generation, the action adventure title was given an HD re-master for last generation consoles and can still be bought on Steam today. Make sure to check out the cult classic, as the sequel will almost definitely be making headlines for years to come.
Metroid Prime Trilogy
Another title announced this year that is likely far off from retail release is Metroid Prime 4 for the Switch. With that time, you should do yourself a favor by playing the Metroid Prime Trilogy. All three titles in the package are critically acclaimed and are what makes up 3D Metroid.
An added benefit playing the trilogy gives is the background to compare the first titles, developed by Retro Studios, to the fourth entry, which is instead being developed by a new, internal team at Nintendo. This title is more difficult to get a hold of, last appearing on the Wii U Virtual Console, but perhaps Nintendo will find a way to release the trilogy on the Switch before the launch of Prime 4.
Worry no more, as you now have plenty to play this summer to prepare yourselves for the game-agedon that will be this fall. Did I miss any titles that are getting sequels coming up? What are you planning on playing this summer? Let us know in the comments below and make sure to check out the rest of our E3 content.